Learn How To Choose The Right Hardwood Floor Color
Deciding to install new hardwood flooring is easy. Investing the time, money, and energy into it, however, is challenging. With the task being already tedious, if you decide on the wrong color, it can get frustrating. After all, no one wants to spend double the original amount of money and time on the same flooring just because they didn't choose the right color.
You are spoilt for choice when it comes to deciding on the hardwood floor color. You can choose a natural color like oak, maple, or timber beam, or you can choose a color that will complement the furnishings in your home. If you want to know how to choose a hardwood floor color, keep on reading. This article talks about everything you need to consider before finalizing your color palette.
Tips For Choosing Your Hardwood Floor Color
Whether you want dark wood floors or light, rustic touch, or a neater space, the decision boils down to certain factors that must be considered beforehand. These factors could be advantages or disadvantages of certain colors, trending colors, maintenance, and more.
Consider both advantages and disadvantages
There are advantages and disadvantages to every hardwood floor color. You need to consider both before you make your decision. In terms of colors, you will find two major categories, including light and dark colors. It is crucial to consider the pros and cons of both categories to make a decision that is more informed and in your favor.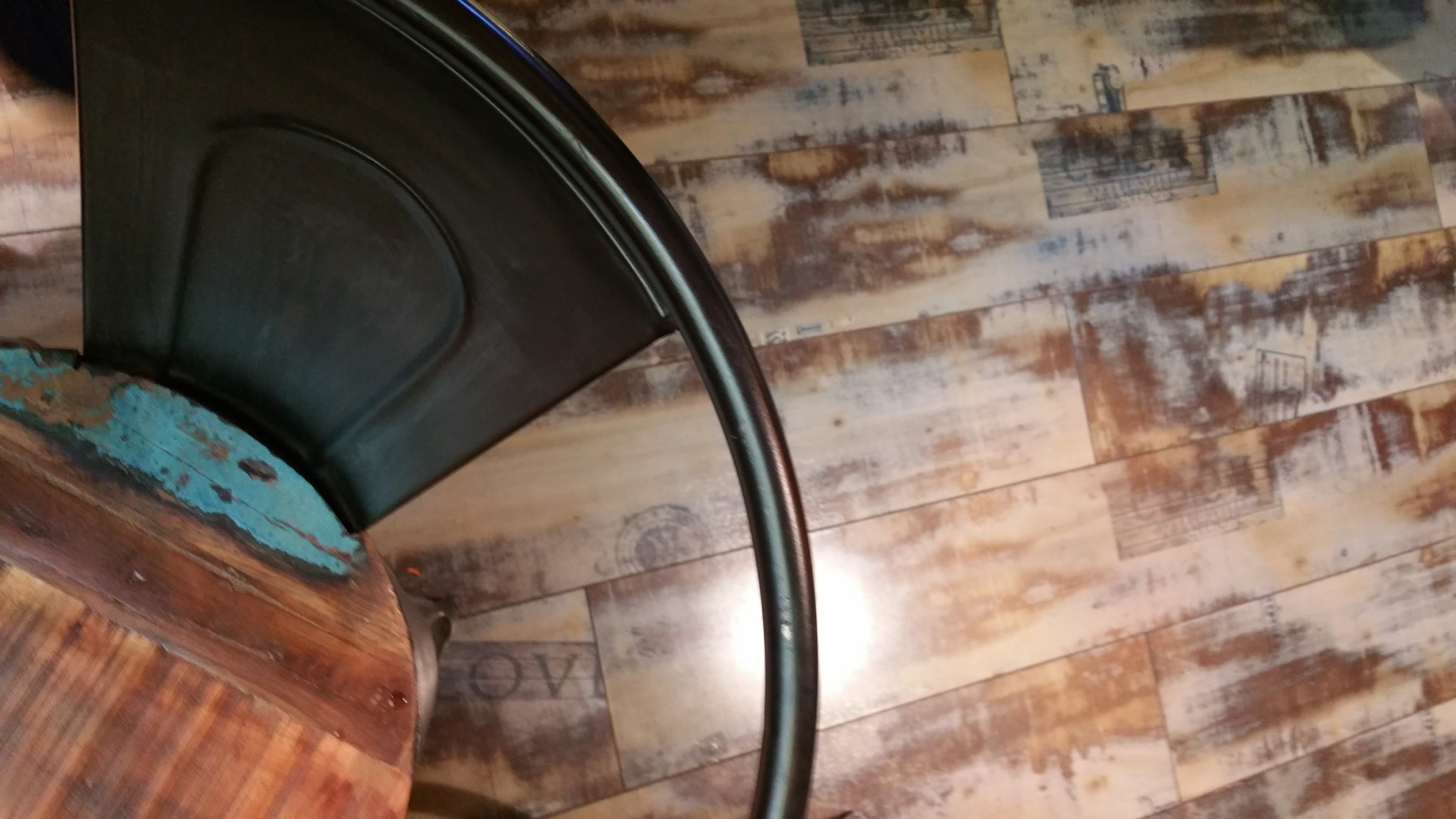 The most popular dark wood floor colors are Mahogany, Cherry, Walnut, Oak, Lyptus, and Ash. The pros of opting for any of these shades include:
Looks polished and gives more definition.
Has an elegant and modern touch to it.
Makes the wood grains comparatively more visible, leaving your floor with an edgy and dramatic look.
When talking about lighter tones, shades that are commonly picked by individuals are White Oak, White Maple, Birch, Hickory, and Bamboo. Most people pick these shades because of the following pros that the colors offer:
Provides a better organic look to your interiors.
Reflects more light and automatically adds to the natural lighting in a room.
They look simple yet classy.
It is incredibly flexible with additional components that you would like to add to your room.
While both types of hardwood colors can make the space look rich and add to a floor's longevity, there are certain cons to both that should be considered. These are:
Dark wood floors:
Scratches and dirt can be visible.
Dark floors can make a room seem smaller.
They are timeless, but also very commonly found.
Light wood floors:
Can easily stain with dark dirt marks or color stains.
Light wood floors can fade faster than dark wood floors, and look slightly dull over time.
The light reflection can be saturated at times, and hence become a problem during daylight.
Apart from the two, there is a third category, which is the undertone. Undertones matter. Many designers will warn you to stay away from anything in terms of wood finishes that might lean towards orange or red. The main reason is they just look dated, which is a good enough disadvantage for many to overlook undertones.
However, that shouldn't prevent you from giving a chance to the classic warm undertones. If you are someone who likes to follow the trend, a warm take on gray should be on top of your list. Gray can make every space look luxurious. Additionally, this shade is easier to match with different colors and lights. You can play around with decor and personalize the space as much as you like.
Thoroughly understand the upkeep
When you find yourself asking how to choose hardwood floor color, perhaps one of the most crucial things to consider is the upkeep. No matter how much you might dream of a particular kind of wood flooring right now, think about how much actual work you're going to do in order to maintain it. You don't want the type of wood floors that are so fragile and prone to obvious damage that you end up tiptoeing around your own house.
Harder woods, for example, European Oak, work well for areas where kids spend a lot of time or are otherwise exposed to high traffic. On the other hand, lower-traffic spaces are for softer species, such as Walnut.
When we talk about dark wood floors, it is important to keep in mind that the darker the color, the more they are susceptible to showing dirt that covers it. However, darker tones are known to look more stylish and hide imperfections if any.
As for the lighter tones, these floorings are difficult to clean if they are stained. Additionally, water stains tend to be more visible on the light shades. These colors also fade faster than the darker ones.
Thus, when making a decision, you must consider the time and effort it will take to maintain the color of your choice.
Having kids and pets makes a difference
Having a pet can influence your choice when deciding the color of your hardwood flooring. Complications like dogs clawing the floor, or running around and denting the floor, especially dogs of the active breed, can make you second guess your decision. Even if you consider filing or clipping their nails, and trying to maintain discipline, it is rarely possible that you will have it under control all the time.
The easiest way to find a solution for this issue is to pick a color and a material of wood that can sustain your pet's hassle around the house. Avoid softwoods such as American Walnut, American Cherry, Pine, Fir, etc. Since they are softer, they will dent easily and leave several marks on your floor. Instead, consider solid wood or distressed wood which can match your interiors and won't be a huge problem when it comes to clawing marks and denting.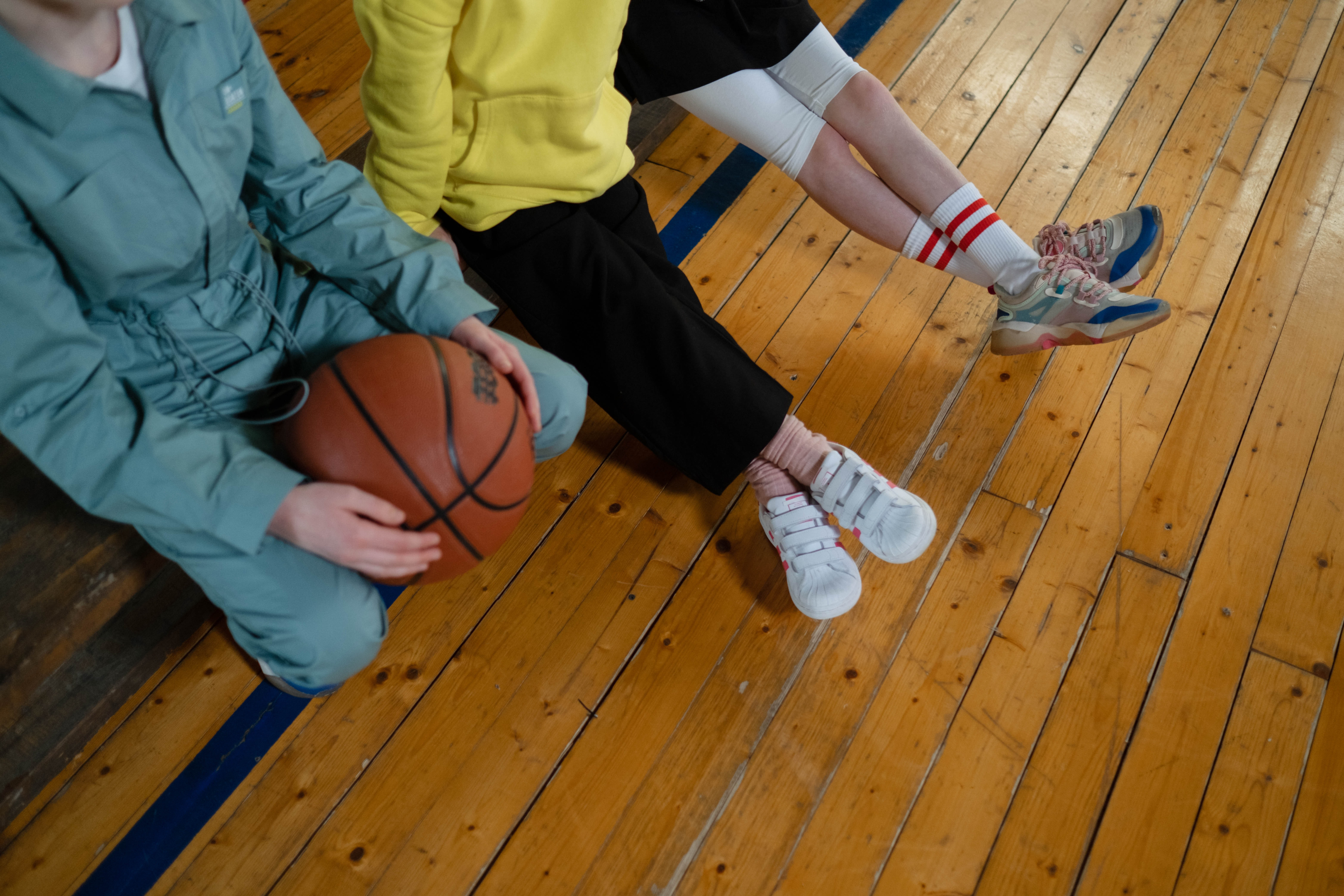 On the other hand, if you have kids or children in your home then you should consider getting darker colors for your flooring. Children at a young age love to play around with crayons and paint a lot. Which in this case, can be risky considering early staining of the floors and then recovering its maintenance.
Laminating or polishing your hardwood floors with an extra coat of varnish to your floors, for easy cleaning and maintenance. You can also consider having colored floors to avoid any mishaps with children without a warning and also stay up to date with the latest styles of the floor colors.
Research home design websites and magazines.
Doing thorough research is always strongly recommended. This research can help you make your imagination more concrete and maybe even give you an idea to elevate the design that you already have in mind.
Whether you are hiring an interior designer or taking a DIY route, research is crucial to set the expectations right concerning the type and color of flooring you want in each of the rooms. This practice also helps you identify if your current furniture goes well with the color palette you are deciding on or you would need to spend extra money on new furnishings and décor.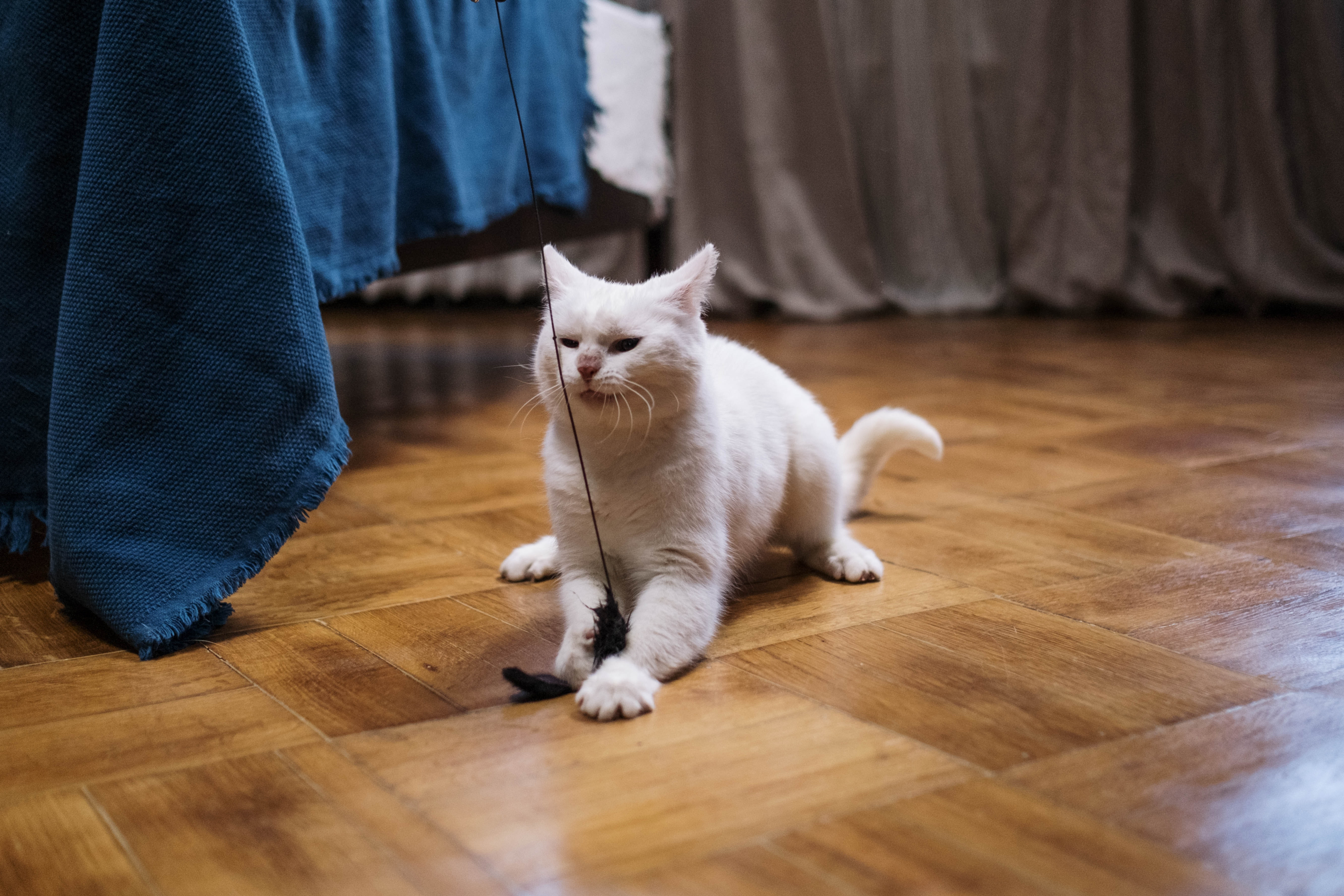 After you have scanned through the Internet and skimmed through the magazines, you will have a fair idea about the kind of colors that you want in your house. After that, visiting a good hardwood flooring company, in person, will be the right way to go. You will get to see the samples of floor colors, how they look in real-life, the texture, the fragility of the wood, and more.
This is especially an essential step for those who like to ensure they are evolving with the trends. The deeper you research, the more options you will find. And the more options you find, the easier it gets to choose the style that fits well with your taste and personality.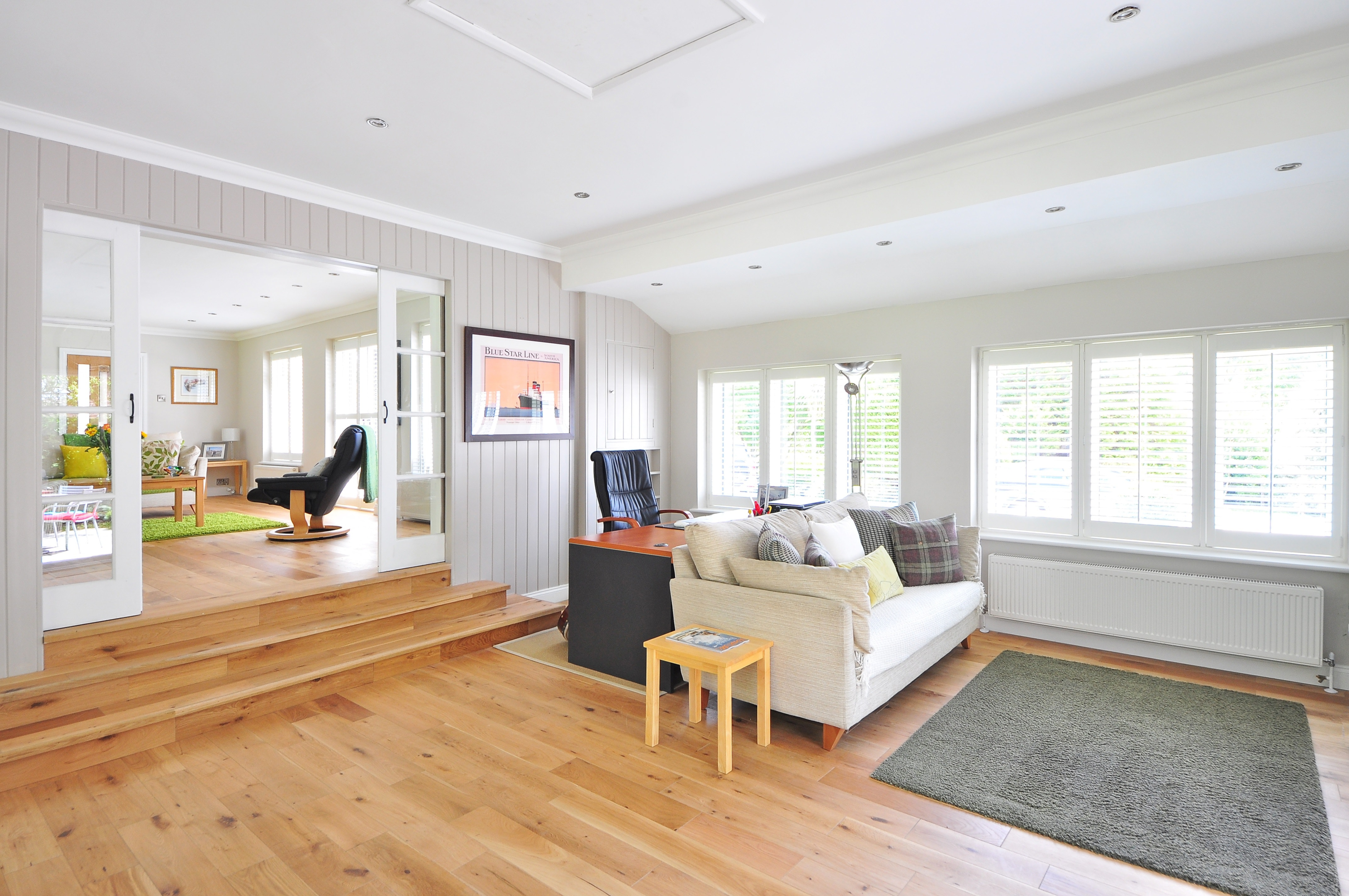 Consider the overall theme of your house.
Choosing a hardwood floor color can truly be challenging when you have to consider everything that will go inside your home. There are so many minor details that you might have to consider when choosing your wood for flooring.
One of the most important things that cannot be overlooked is the color scheme of your interior decor. When you choose your hardwood floors, one question you must ask yourself is what color will go best with the rest of your interiors and the theme of your home as a whole.
For instance, if your overall theme is light browns, beige, or warm neutral tones that match the paint of your walls and furniture, then go for oak, maple, or a shade with undertones in it. Whatever shade you choose for a particular room, must match the other elements of your room. Your furniture plays a very important role in complementing your hardwood flooring.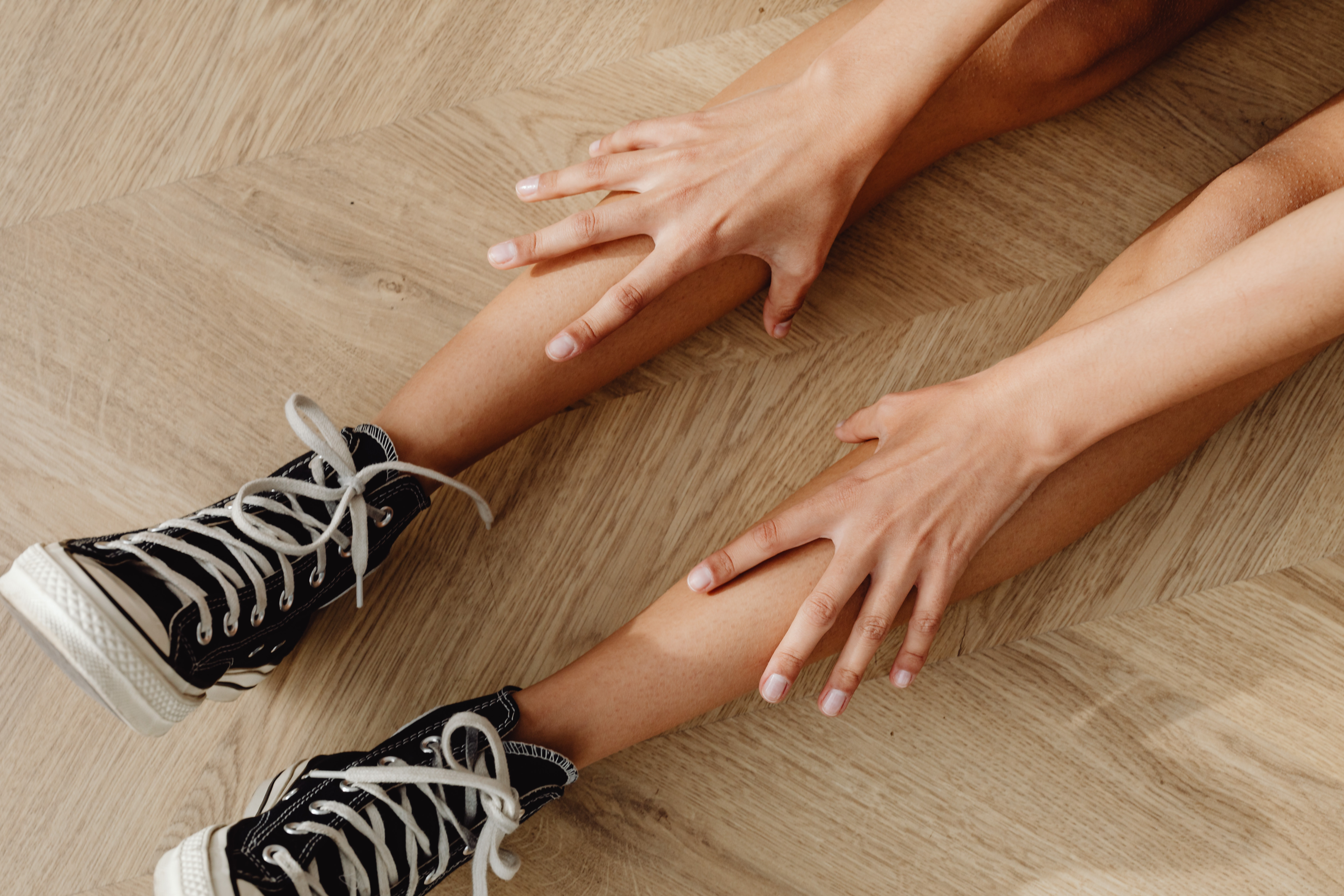 As much as matching and color coordinating your hardwood floors with your other interior pieces are important, you don't want them to look exactly alike and of the same color. Playing around with contrasts of your furnishing is a bold designer's move. Using contrasting colors add more beauty to the spaces, and using additional accessories, a carpet for example further enhances the overall appeal and color of the flooring.
Hardwood flooring comes with a lot of investment, and as you might have heard before, they demand maintenance. if you are considering going for the same color throughout your home, it would be a good twist to choose a different color for the small rooms in your house. The storage space, for example, can have a completely different color of hardwood floor from the rest of the layout of your house.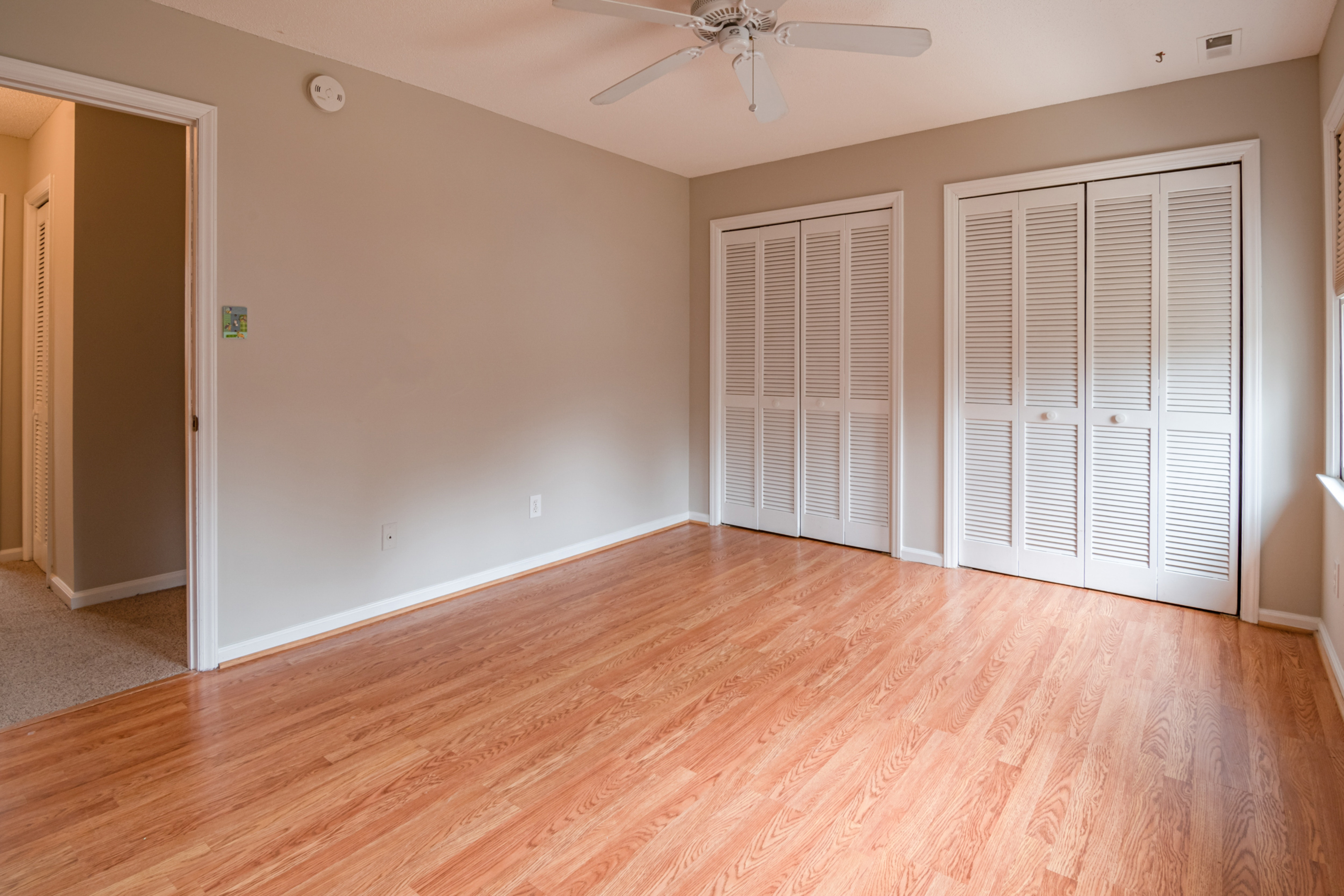 What Is The Most Popular Color For The Hardwood Flooring?
Colors tones like Mahogany, Ash, Oak, Cherry, Walnut, and Maple are the most common shades that can be found in residential properties. These woods further have different variants, ranging from lighter to darker shades, sometimes even black. To add more character and texture to the overall appeal, the grain of the wood is more than enough.
These shades and tones are known to make the interiors look timeless. They never age or go out of style. They are inarguably iconic and perfect for every home.
But if quirky is more your taste, you might want to go for pop and solid colors like red oak, tones of blue, or maybe even whitewashed gray. We see a lot of designers experimenting and painting the wood floors these days, and so far it has turned out to look very flamboyant and bright in living rooms, children's rooms, and also in some cases, the bedroom.
Painting your floor is always an option if you want to effectively enhance the visual appeal of your room. This DIY route can be a little time-consuming but it's sure fun. Just be sure that you use the right floor paint, which is something that has been designed to be walked on.
Another thing to keep in mind when choosing your floor color is that different lighting in the room has different effects. Lighter color in a sunny room will automatically bounce (reflect) more light in the room and make it brighter. Whereas, light coming in rooms with dark wood floors will get absorbed and thus, the sun damage would be less.
Conclusion:
Hardwood flooring can be a great investment along with the responsibility of maintenance. There is a wide array of colors available when it comes to the hardwood floors and your research matters a lot before you start planning about what exactly the rooms in your home are going to look like.
Choosing a hardwood floor color in the first place is important before deciding other elements of the space. Additionally, colors also affect the overall appeal of the house. Dark shades can offer a more classic look or rustic look., while lighter tones are for a neater space.
Light wood floors are extremely popular and gaining a lot of attention from the designers of today.